Hello! I'm Libby, a yoga teacher with a Masters in psychology. The aim of my research and teachings is to help people ground into the roots of who they are through the physical practice of yogasana. By combining yoga practice with therapeutic self-development, I help my students move towards a greater understanding and acceptance of their true self. 
I have been teaching yoga since 2018. I love to tell a story with my classes, the story of our bodies, the wisdom they hold, their experience on this plane. How do we embody philosphy, ideas, intention? Come to class and find out! My focus is on the experience in our bodies rather than reaching perfection in a peak pose. This means my classes are available for anybody, and any body. You can also expect journalling, music, self-inquiry, and self-expression.
My practice is founded on the principles of non-dualism and I believe all life is a relationship between two opposing forces. So, whilst I like to embrace the physiological benefits of yoga and its impact on our nervous systems, I also want to connect to the divine energy source that yoga helps us to access. And through it all, always have fun.
I have travelled the world with yoga and am so grateful for everything it has brought to my life. More than anything, it has helped me to experience true love. I hope to continue to harness that love through the practice and to share it with as many people as possible.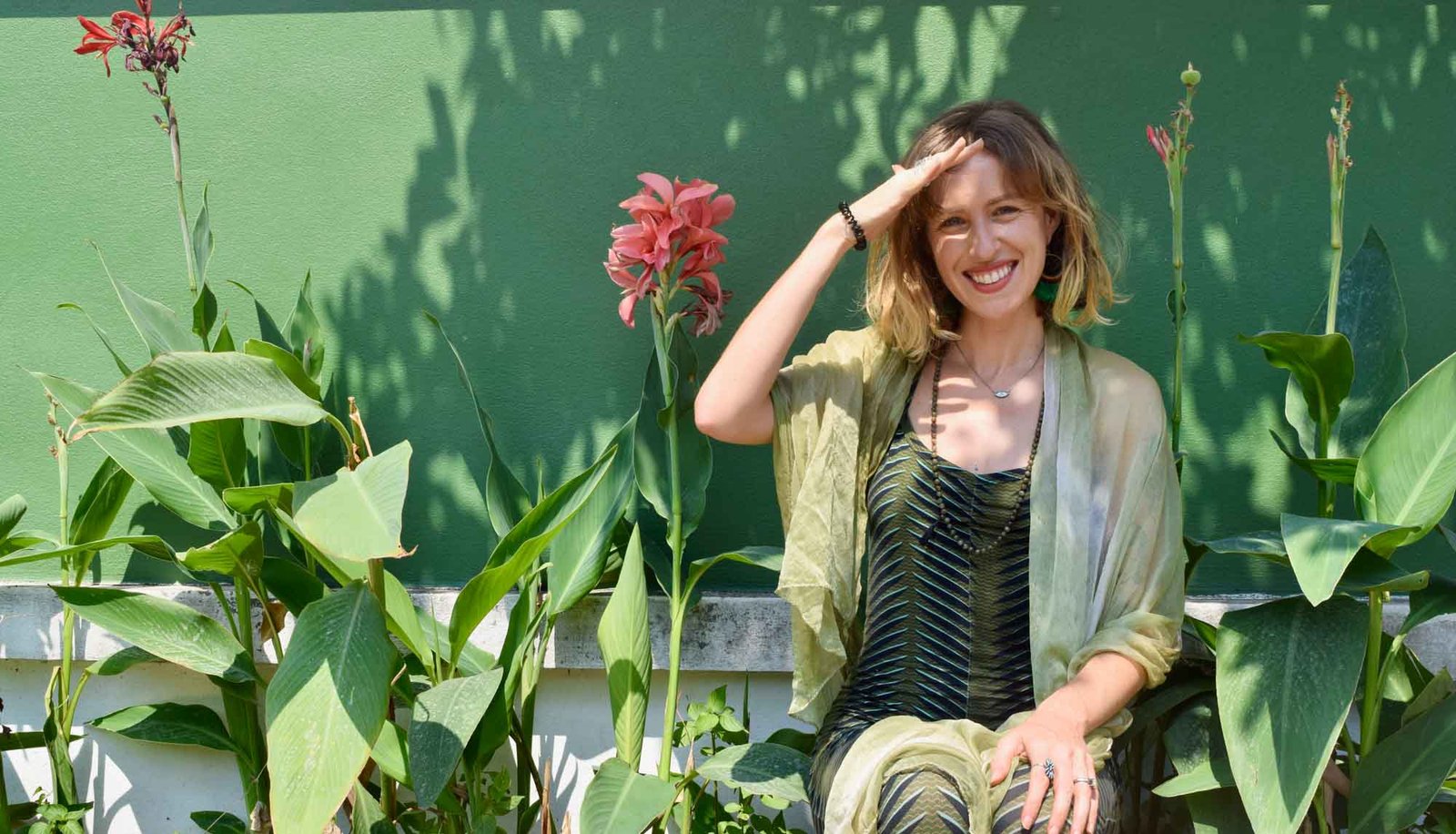 Training
Psychology Masters (with a specialism in Jungian Analytic Psychology), Manchester Metropolitan University, 2020
Yin Yoga, YACEP, Sampoorna Yoga, 2020
Vinyasa, Zenith Yoga, 2019
Yoga Nidra, YACEP, Yoga Vidya Mandiram, 2018
200 Hour Yoga Teacher Training, Ashtanga and Hatha, Shiva Yoga Peeth, 2017